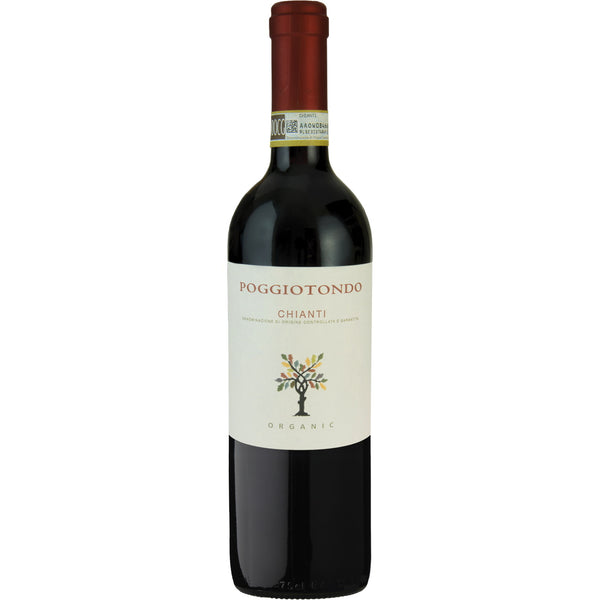 Owing to the proximity of the Mediterranean sea, the western part of the Chianti region has a milder climate resulting in a good balance of the vines. 

Appearance: Crimson red in colour. 

Nose: Aromas of dark berry fruits, roasted meats and green leafy herbs. 

Palate: The well structured palate begins with juicy strawberries which are taken over by green slightly spicy peppers. The tannins are soft and grainy, the acid in the back of the palate is subtle yet strong, finishing with an excellent long minerality.
Poggiotondo, meaning round hill, is the family estate of Alberto Antonini, established in 1969 by his father Carlo in the Chianti DOCG of Tuscany. Alberto has spent the past decade replanting the vineyards and transforming the property into one of the best in the region.