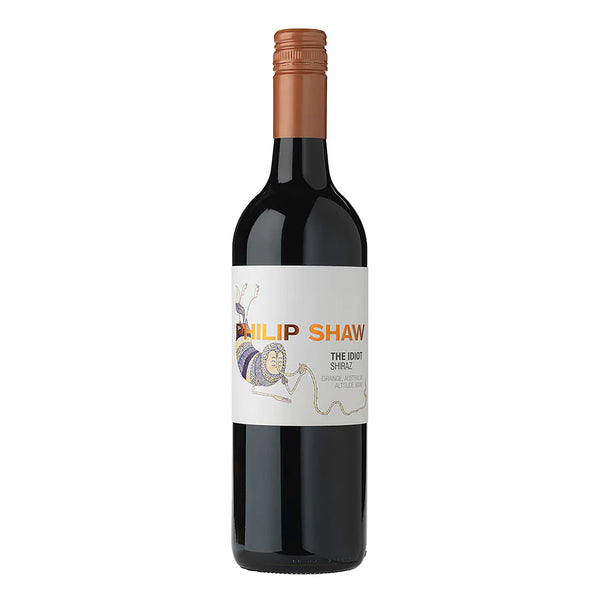 Philip Shaw Wines are very much the benchmark for quality and new varieties in the region. The character series is an expression of varietal distinction. Each wine has an intrinsic link to the personality of the Winemaker, the Grower, and the Artist.
The Idiot does not follow the rules of convention. A fool to some, a genius to others. At Philip Shaw, they embrace the unconventional and complex character of their shiraz.
The 2021 vintage of the Idiot is dark garnet in colour with a purple hue. This cool climate Shiraz is true to the region and variety. It has a fragrant bouquet with juicy red fruits and blueberry. The palate is brooding, with generous berry fruit and spice framed by fine savoury tannins.