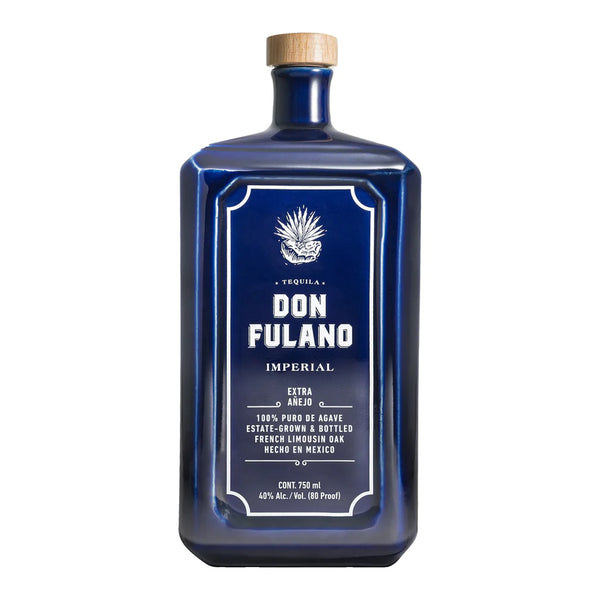 A highland tequila, Don Fulano is made from 100% estate grown mature blue agave cooked in autoclave ovens, naturally fermented in open tanks using wild and cultivated yeast, and distilled in approximately 80% copper pot still and 20% copper, double column still. The spirit is distilled to 50% to 55% then cut with demineralised water from a deep well in the distillery. The tequila is non-charcoal filtered and contains no additives.
Don Fulano Imperial is the oldest expression in the range. A full flavoured, rich and complex tequila, aged for a minimum of five years and up to 12 years before being finished in an Oloroso sherry cask. A wonderfully smooth and rich Extra Añejo with a great combination of elegance and power.
A rich and fruity nose with flavours of coffee and raisins accompanied by big oak and spices, think cinnamon, clove and nutmeg. A palate of opulent fruity dark chocolate, sticky maraschino cherries and spicy leather notes to start. Behind that initial hit are softer vanilla notes and sweet nuts finishing long with dark cocoa and stewed fruit.
This is the pinnacle of the Don Fulano range. Rich and decadent, but still packed with agave spice, sweetness and complexity.
The Finer Details
Style - Anejo Tequila
Country - Mexico
Bottle Size - 700ml
ABV - 40%