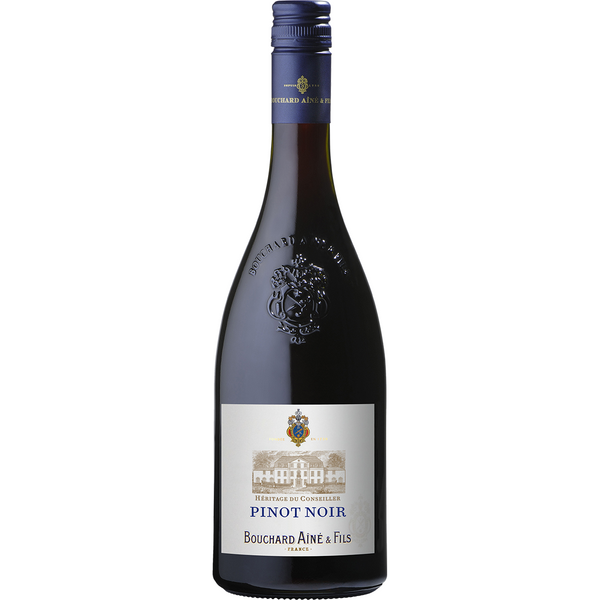 The Bourgogne rouge (red Burgundy) regional appellation is harvested throughout the Burgundy winegrowing area, covering approximately 2,000 hectares.
The grapes for the Bouchard Aine & Fils Pinot Noir mainly come from selected terroirs on the Côte de Beaune and Côte Chalonnaise (in the South of Burgundy). A small part of their cuvée is also coming from the Côte de Nuits vineyards.
Elegant ruby red in colour with a fine and subtle nose with pleasant aromas of small black fruits, and touches of cherries. The palate is layered with fruity and delicate toasted notes and a medium body. Flavours of chocolate are emphasized by a hint of menthol, lying on silky tannins. The finish is long with assorted fruit flavours and a subtle touch of oak.
Enjoy with a plate of cured meats, pasta, meat pies, or daily typical French cuisine such as coq au vin, beef stew and camembert cheese.