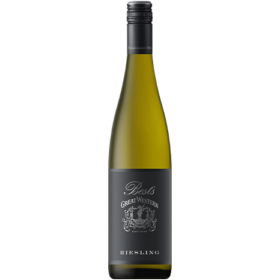 Bouquet:
 An enchanting nose of honeysuckle, muddled lime, wet stone and fresh beeswax.
Palate:
 A pure line of bony acidity rounded with intense lime and melon flavours. Long and satiating.
Cellaring:
 The Rieslings of Best's have a proven ability to mature gracefully for 20 years or more. This example is no exception, and its youthful freshness is a good sign for its long life in the cellar. It will gather complex toasty aromas and flavours as the years pass.
Pairing:
 Drink with steamed coral trout, ginger and shallots.
Vintage:
 An excellent season with near perfect growing conditions right through to harvest. Adequate winter and spring rainfalls set the wines up to burst into life and sustain beautifully balanced growth throughout the summer. Autumn was ideal with little rainfall and warm conditions to ensure the grapes matured gracefully.