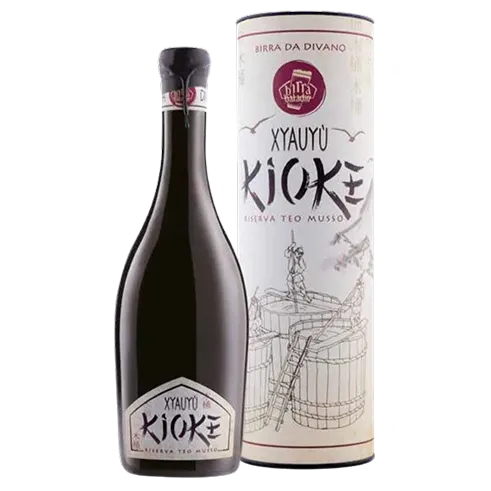 Xyayù Kioke has a deep ruby, clear color and has no head. Its scents include subtle notes of cypress berries, dates and caramel, with a faint hint of incense.
When sipped, the woody and fresh notes of cypress combine wonderfully with delicate resinous touches and a hint of umami.
The finish is vaguely herbaceous, bitter and acidic.
Ingredients Water, barley malt, hops, sugar, yeast Features Alcohol: 14% Degree Plato: 36 Color (EBC): 38-42 Degree of Bitterness (IBU): 13-15 Service Temperature : 12-14 °C
Pairings Grana or Parmigiano cheese aged for at least 36 months, cream puddings, dry pastries.