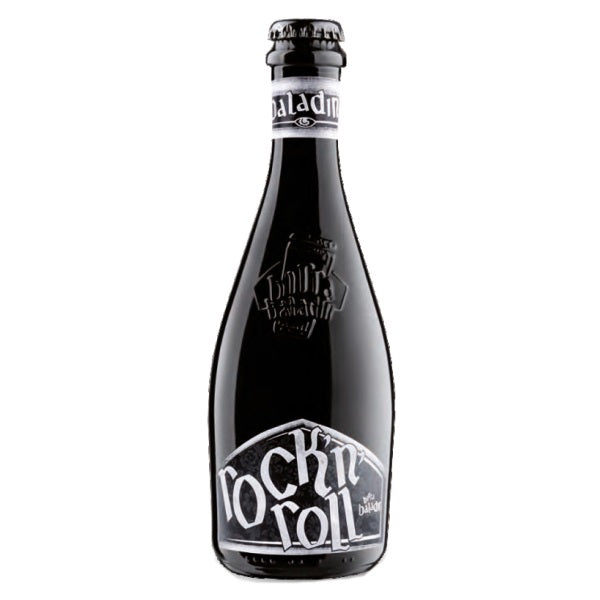 ROCK'N'ROLL A beer with a white head and a persistent finish, Rock'n'Roll has a deep color and a slight, homogeneous hazy appearance. The first peppery scents leave room to light spices and notes of cereals, with a balanced harmony between freshness and warmth.
Like in a modern musical, when sipped, the cereals sing their sweet notes while the ensemble of pepper, spices and hops supports them with a powerful counterpoint. 98.97% ITALIAN CRAFT BEER Baladin is committed to supporting Italian agricultural products.
Rock'n'Roll is made with: Water from the Maritime Alps Barley malt from our fields in Basilicata and Apulia - Italy Hops from our fields in Piozzo and Busca (Piedmont) – Italy Yeast grown at the brewery in Piozzo (Piedmont) - Italy Non-Italian ingredients Hops 0.95% – US Spices (pepper) 0.08% – India and Brazil Ingredients Water, barley malt, hops, spices in variable proportions, sugar, yeast.
Features Alcohol: 7,5% Degree Plato: © Copyright 2021 Baladin 16,8 Color (EBC): 12-14 Degree of Bitterness (IBU): 42-44 Service Temperature : 8-10 °C
Pairings Flavorsome and grilled meat, cold cuts, light fried food and medium-aged cheese.