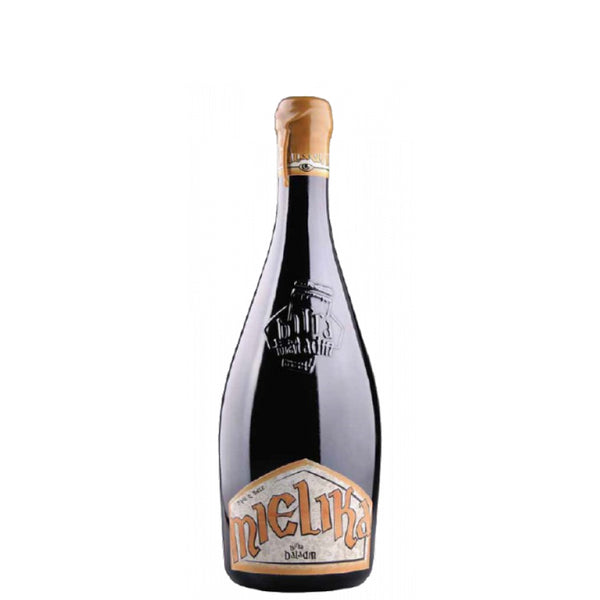 A beer with bright copper hues, a slight, homogeneous hazy appearance and with a moderate cream colored head.
It immediately releases scents of honey and a subtle aroma of yellow fruit, and then closes with notes of biscuits and delicate balsamic hints.
When sipped, it strikes with its delicate sweetness and the balance between the notes of honey - which are there, but are not cloying - fruit and flowers, ranging from mature apricots to chamomile blossoms.
Ingredients Water, barley malt, heather honey and honeydew in variable proportions, hops, sugar, yeast.
Features Alcohol: 9% Degree Plato: 19,0 Color (EBC): 16-18 Degree of Bitterness (IBU): 24-26 Service Temperature : 10-12 °C
Pairings Parmigiano Reggiano, Grana Padano and flavorful, hard mature cheese, stews, pasta filled with cheese, dried fruit and fruit in syrup, dry pastries. Baladin is partner of the guide "I Formaggi d'Italia" ( - Cheese of Italy) published by "Le Guide de l'Espresso". You are going to find for each of 91 reviewed cheese a pairing with our beer. We suggest Mielika with: Parmigiano Reggiano (Emilia Romagna), Quartirolo Lombardo