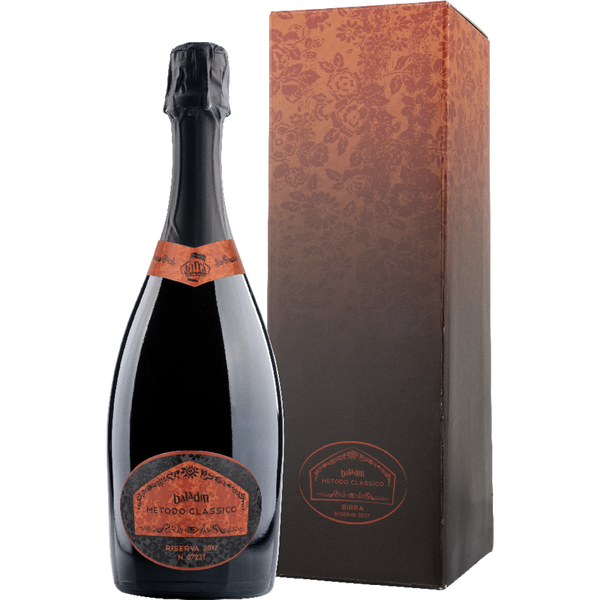 METODO CLASSICO 2017
A light, amber color and a white head. Scents of honey, leather, wood and very subtle smoky notes hit the nose.
The mouth immediately perceives the sweetness of the malt.
The finish, however, has a pleasant dryness and a slight mineral acidity which balances the taste and makes the sip refreshing and enticing, despite the 10% ABV.
Ingredients Water, barley malt, weizen, buckwheat, mix of spices in variable proportions, hops, sugar, yeast.
Features Alcohol: 10% Degree Plato: 19.5 Color (EBC): 12-14 Degree of Bitterness (IBU): 10-12 Service Temperature : 10-12 °C
Pairings Lamb or goat, shellfish, classic cakes with jam, patisserie.