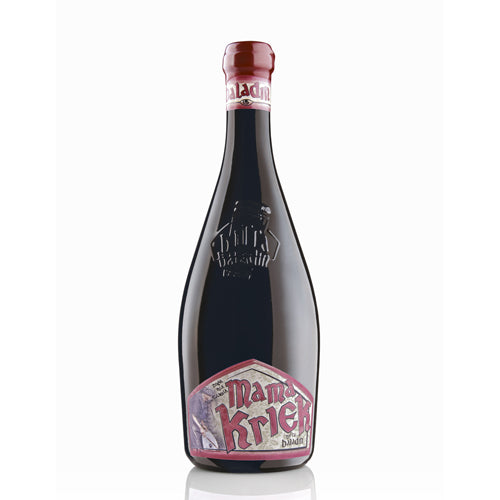 Ruby-colored with amber hues and a fine and rosy head with a delicate persistence, this beer has scents of black cherries and cherries which almost become winy. These notes are confirmed when you taste it, when the fruity component becomes overwhelming.
The hints of black cherries are accompanied by those of bitter almonds. The light body and the gentle acidity create the perfect conditions to continuously feel like taking another sip.
Ingredients
Water, barley malt, wheat malt, wheat, spelt, rye, buckwheat, hops, cherry pulp (19.5% on the product), mix of spices, peel of citrus fruit and aromatic herbs in variable proportions, sugar, yeast.
Features
5.8% alcohol, cork closure under wax seal
All of Baladin's beers are non-filtered, refermented in the bottle and non-pasteurized
Baladin uses six strains of native yeasts (Lievita Madre) in their production.