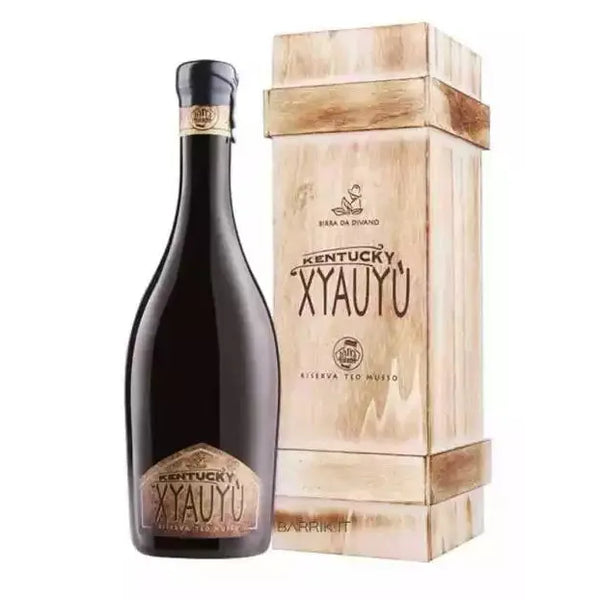 A barley wine with a dark red, bright color and no head.
The scents of tobacco and caramel immediately emerge, with a final light touch of vanilla. When sipped, the wood component stands out and supports the notes of tobacco, which strike a good balance with the hints of nuts and dark chocolate.
Ingredients Water, barley malts, sugar, hops, yeast, infused Kentucky tobacco leaves and... Good, fresh air from the Langhe. Features Alcohol: 13,5% Degree Plato: 36 Color (EBC): 38-42 Degree of Bitterness (IBU): 13-15 Service Temperature : 12-14 °C
Pairings Dark chocolate (80% min.), dry pastries, Tuscan cigars.